Let's Work Together
We are here for you. In addition to providing charitable solutions for your clients, we bring professional advisors together to learn and share ideas to grow their practice.
The GCF Advantage for Your Clients
When your client has a fund at GCF, benefits include:
community perspective - GCF deeply understands our region's greatest needs and can share that information with your client
connection with other charitable-minded individuals in our community.
flexible tax-saving tools that are unique to their individual needs.
a philanthropic advisor who is available to help your client create a customized plan to leverage their giving and to leave a lasting legacy.
and more…
Connect
---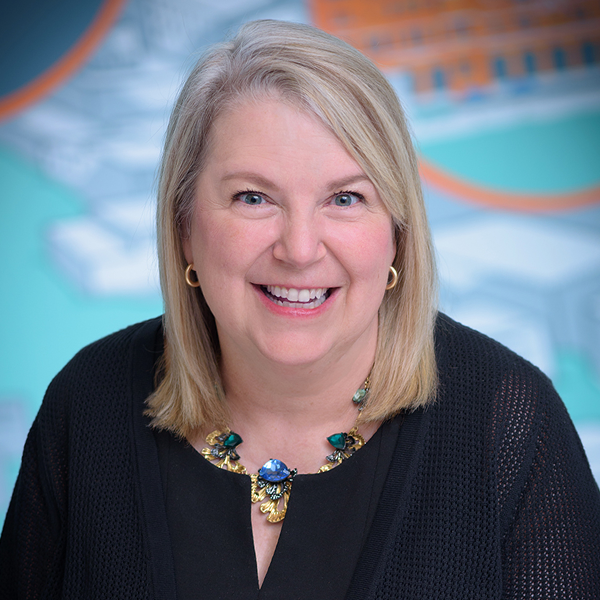 Growing in Your Field
GCF offers several opportunities for professional advisors, including attorneys, accountants, financial planners and wealth managers, to grow professionally including:
GCF Chartered Advisor in Philanthropy® Study Group
The Chartered Advisor in Philanthropy (CAP®) designation demonstrates an advisor's commitment to provide a higher level of service and knowledge to help clients articulate and advance their highest aspirations for self, family and society. GCF offers CAP® Study Groups each year to help advisors achieve this goal as part of an annual cohort that learns together during the year, with the opportunity to participate in (re)CAP, the GCF CAP® alumni group.
The cohort will meet in person beginning in May through mid-December. Applications for the 2023 CAP® Study Group are due Wednesday, March 8, 2023.
Networking Opportunities
GCF hosts several events for networking each year where you can socialize with colleagues across professional disciplines.
Cannon Financial Institute's Estate Planning Teleconference Series: Co-hosted by Greater Cincinnati Foundation and Key Bank N.A.
This professional development opportunity includes complimentary lunch and continuing education credits.
| Date | Topic |
| --- | --- |
| March 21 | Giving Income Tax Considerations in Estate Planning the Respect they Deserve |
| May 23 | Beyond Boilerplate - Designing and Administering Special Purpose Trusts |
| June 20 | When Doing What's "Right" Might Be Wrong |
| August 22 | Estate Planning Solutions for the Disabled and Those Who May Be Approaching Disability |
| September 19 | Gift and Estate Tax Black Holes |
| October 24 | Directed Trusts - Slicing and Dicing Duties, Risks and Potential Liabilities |
Foundation Advisory Network (FAN)
FAN serves as a volunteer advisory committee for our work with professional advisors. 
Meet Our FAN Members
Robert E. Brant
Katz Teller

Robert W. Buechner
Buechner, Haffer, Meyers & Koenig

Christine A. Buttress
Graydon 

Aaron Byrd
Frost Brown Todd 

Michael W. Clark, CPA
Cassady Schiller CPA & Advisors

Lucas Hail
Foster & Motley 

Jennifer T. Leonard
Leonard Law P.S.C.

P. Trent Lucas
Legacy Financial Advisors

William F. Lyon
The Lyon Group, LLC

William M. McCarthy
FTB Financial Services/UBS

William L. Montague
Retired, Frost Brown Todd LLC

T. Stephen Phillips
Porter Wright Morris & Arthur

Nicole Redus
Ascension Wealth Management 

Courtney Reitman-Deinlein
Deloitte

Mary L. Rust
Taft

Jacob Samad
Robbins Kelly Patterson Tucker

Kenneth L. Schlachter, CFA
Bartlett & Co.

Jami Vallandingham
VonLehman & Company
Bridge Builder Awards
In 2009, GCF created the Bridge Builder Award, to be given annually to a professional advisor who has provided exceptional service to their clients, and is recognized as a community champion and charitable giving ambassador. 
Meet Our Past Honorees
2022 -  R. Daniel Fales, Clark Schaefer Hackett
2021 - Terry Horan, HORAN
2019 - Bartlett Wealth Management
2018 - Mary Rust, Taft/
2017 - Denice Hertlein 
2016 - David W. Ellis III, UBS Financial Services
2015 - Patricia D. Laub, Frost Brown Todd LLC
2014 - Foster & Motley, Inc.
2013 - FTB Financial Services
2012 - John Lame, Lenox Wealth Management
2011 - William Montague, Frost Brown Todd LLC
2010 - Christine A. Buttress, Graydon Head
2009 - Bob Brant, Katz, Teller, Brant, & Hild
             Paul Sittenfeld, Robert W. Baird & Co.
Meet Our Ambassadors
We gratefully acknowledge the following professional advisors who contribute to the good of our community by introducing their clients to GCF.
Meet Our Partners
Jeff Aylor

Scott Barbee

Bruce Berno

Joel Brant

Robert E. Brant

Thomas J. Breed

Jay Brinker

Diane B. Brunn

Robert Buechner

Robert Bult

Molly Buquo

Anne Burney

Christopher Bush

Chirstine Buttress

J. Aaron Byrd

Catherine Cannon

Dennis M. Carson

Scott Cengia

Michael Clark

Amy A. Commins

Stephen Dallas

Jeffrey E. Daniher

David DeVita

Allison Doll

Kelley Downing

Tim Dumont

Alan Eichner

David W. Ellis III

Sharon Elliston

Janie Evans

David A. Foster

Tim Foster

Jan M. Frankel

Jenny Franta

Thomas M. Gaier

Kathleen Galligan

Scott E. Grosser

Scott Gruner

Lucas P. Hail

Joel Handorf

Daniel Hass

Jeremy Haydon

Mary J. Healy

Denice Hertlein

Daniel J. Hoffheimer

Jon Hoffheimer

Tricia M. Johnson

Casey Jones

Howard Kaplan

Fred Keith

William Kelleher

Chris Kiley

Emerson T. Knowles

Margaret G. Kubicki

Tom Lalley

John Lame

Jay Lange

Patricia Laub

Sheryl M. Linne

Scott Litwin

Tony Luckhardt

Keith Lum

Crofford Macklin

Whitney B. Maxon

William McCarthy

Bernie McKay

Kyle McLaughlin

Anne Lame Megerle

Donald Mendelsohn

Douglas A. Meyer

Michael Miller

William L. Montague

Mark Motley

Valerie Newell

Chelsea Nichols

David Nienaber

Claire Parish

Mark Patterson

Alexandra Ollinger

David Osborn

Mary Ann Pietromonaco

Nick Puncer

Thomas M. Regan

Michael J. Riley 

Joseph P. Rouse

Thomas J. Ruberg

Mary Rust

Vincent Salinas

David Singer

Donna Sterwerf

Johnathan Thornberry

Daniel L. Torbeck

Robert F. Uhrig

Courtney M. Weber

H. Patrick Weber

John Whedon

David Wilder

Luke Wiley

Kelly L. Wittich

Deren Worell

Brad Zapp

 

 

 

 
My wife and I make grants to our favorite nonprofits locally and nationally from our donor advised fund at GCF. The bonus is that the fund's fees support all the great work GCF is doing in our community. It's a win-win that makes us feel twice as good about charitable giving.