Honor & Onward Campaign
Build on our success by investing in the future 
Join us in celebrating the transition of our Executive Director. In the last decade of Meghan's service to the Women's Fund we have achieved significant strides for Women's economic self-sufficiency in the Cincinnati region. Your Women's Fund commissioned groundbreaking research, advanced gender equity through policy advocacy and expanded our team from three members to seven members. Our team has accomplished a lot in the last decade, and we have a vision and plan to continue our momentum with a new leader at the helm. This new chapter is exciting and will be instrumental in the advancement of gender equity in our community. 
Will you join us on this new adventure? Consider a gift to honor Meghan's service and welcome our new Executive Director Alicia Miller to our Women's Fund community.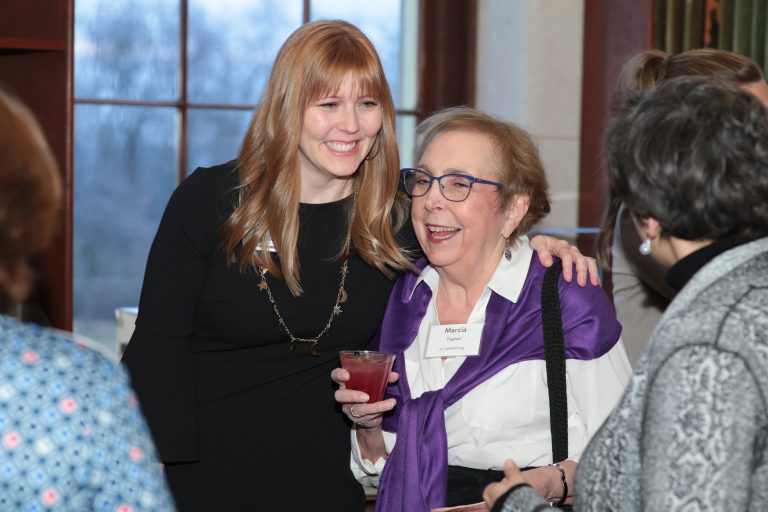 Hear From Our Executive Directors
"Knowing that the Women's Fund reaches for this refreshing, equitable… irresistible future is beyond inspiring. Powered by the fuel of donors and committed, courageous partners, I know our brightest days and biggest wins are still ahead of us."
Read Meghan's Letter
"We are looking forward to working together to address the immediate needs of women through systemic interventions. I assure you we will rise to the occasion. We are excited to continue working with you to move gender and racial equity forward."
READ ALICIA'S LETTER
Women's Fund Founder, Les McNeill, reflects on the success and future of the organization
Les McNeill, the founder of the Women's Fund of the Greater Cincinnati Foundation, reflects on the over 25 years of history since she and her mother founded the Fund, and she looks forward to the next chapter of the Women's Fund with a new Executive Director. Consider a gift to the Honor & Onward campaign to fuel this next chapter. 
Gifts of $75 or more receive our first official piece of Women's Fund Swag!
Inspired by our outgoing Executive Director Meghan Cummings, supporters who give $75 or more will receive a Women's Fund t-shirt of their choice: women's cut, men's cut or long sleeve.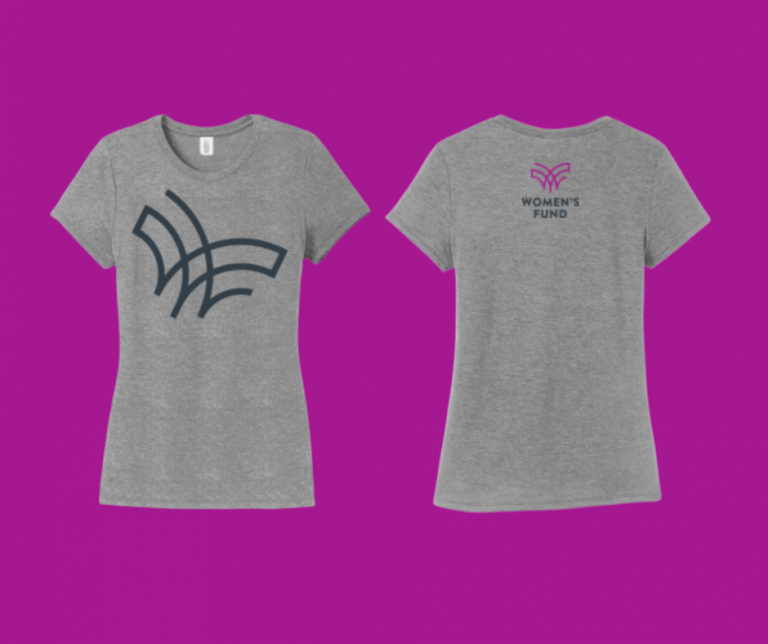 How to Participate in the Campaign
Online by credit card – please complete the form below.
If you prefer, you may contribute by check – payable to the Women's Fund of the Greater Cincinnati Foundation.
Mail your check to: The Women's Fund of the Greater Cincinnati Foundation, 720 E. Pete Rose Way, Suite 120, Cincinnati, OH 45202.
If you have a Greater Cincinnati Foundation Donor Advised Fund, please give to the campaign via Giving Connection. 
If you have a Donor Advised Fund through another provider, please indicate "Women's Fund of the Greater Cincinnati Foundation".