Annual Fund
Your generosity is changing the future of our communities
Greater Cincinnati Foundation's Annual Fund is driven by the belief that change in our community requires leaders who can inspire and convene changemakers to collaborate and create solutions. It provides GCF with the financial ability to take on a leadership role in our community and address our region's most critical and persistent needs.
Through a contribution to the Annual Fund, you play a pivotal role in realizing the goal of a more vibrant, equitable region for everyone. Let's make an impact, together.
In 2018, GCF played a leadership role in introducing a proven model for poverty reduction that was new to the region. Along with donors, we invested $1.8 million to this program now called UpTogether. It provides low-income families with cash to help achieve their goals, in exchange for their contributing data to a national platform that tracks their progress. Data has shown meaningful increases in savings and income with corresponding decreases in dependence on public assistance. GCF's Annual Fund fuels community leadership work that makes partnerships like UpTogether possible.
Join Us
Make a credit card donation to the Annual Fund.
Give to the Annual Fund through your donor advised fund.
"Few of us have the expertise or can take the time to provide the leadership required to address the most pressing needs of our community, regardless of our desire to do so.  Fortunately, we have community foundations like GCF to do exactly that, but they need resources to play that role.  We feel privileged to contribute to the Greater Cincinnati Annual Fund because our gift makes us a small part of GCF's progress in driving meaningful change in Greater Cincinnati."
- John and Janie Domaschko, Annual Fund contributors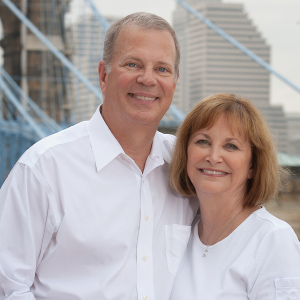 Strategic Initiatives
The primary strategic initiatives of the Annual Fund include:
If you are interested in receiving a grant, please submit an inquiry for consideration and our team will be in touch within 30 days.