GCF for Business
GCF can help businesses, their employees and owners with a wide range of programs and products built around employee engagement and charitable giving.
GCF can custom tailor a program to help your business develop and execute a corporate giving strategy in a way that reflects and enhances your company's values and reinforces your brand.
Businesses like P&G, Paycor, Skyline Chili and Gorilla Glue have relied on GCF to help define and execute their charitable giving.
GCF for Business can help your business convert your philanthropic strategy to strategic philanthropy, a process that advances your business goals and adds to your bottom line.
Connect
---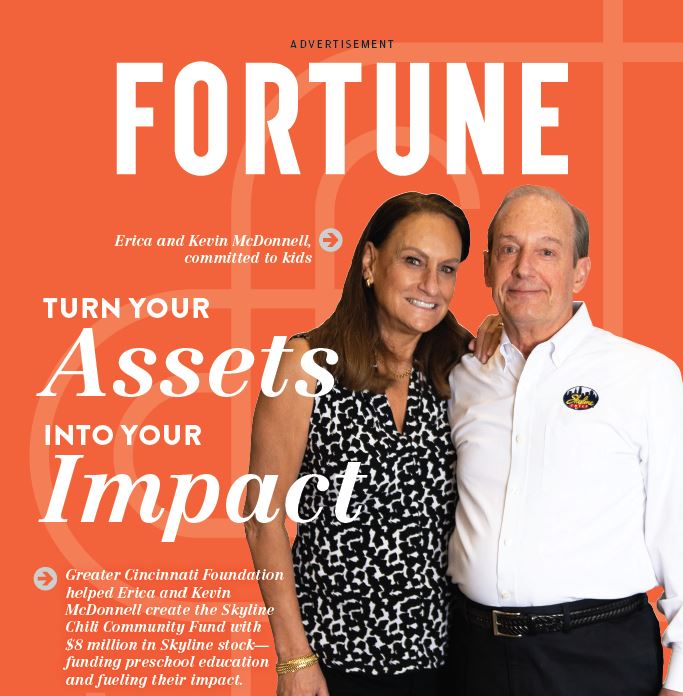 Gifting Business Assets
---
Amplify your impact through non-cash assets giving. GCF can help you find the optimal way to use privately held C-Corp or S-Corp shares, real estate or other non-cash assets to fuel your charitable giving.
Learn More
"P&G could not be more pleased with our nearly 15-year partnership with The Greater Cincinnati Foundation. GCF's team of experts not only delivers with excellence, but their collaborative and innovative approach allows P&G and our brands to be a force for good and a force for growth around the world."