Giving Black® Cincinnati
Greater Cincinnati Foundation (GCF) believes in the power of Black philanthropy to transform communities.
Nearly two-thirds of Black American households donate to organizations and causes, totaling $11 billion each year, according to W.K. Kellogg Foundation [1]. That enormous contribution to our collective success has gone largely unnoticed. GCF is partnering with Black philanthropists and community leaders to change that.
GCF is committed to acknowledging, supporting, and maximizing the contribution of Black philanthropists. Together, we can build a more equitable and vibrant region for everyone by investing in Black-led and Black-serving nonprofit community organizations.
Black philanthropy has been a powerful mover of our region's history. It is an equally critical force for shaping our region's future. Give back. Give Black.
Connect
---
"I give Black because it honors our tradition of self-help and mutual aid—a tradition that predates the founding of our country."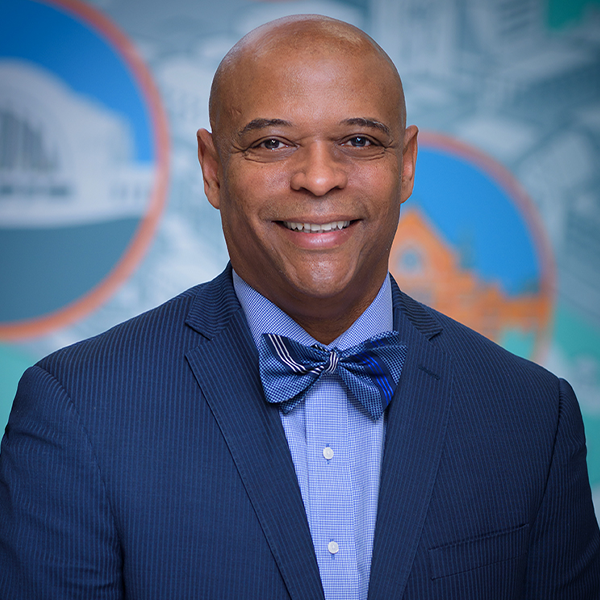 Cincinnati Black Giving Circle (CBGC)
The Cincinnati Black Giving Circle (CBGC) is a coalition of Black Americans pooling their resources to accelerate social change. CBGC was launched to honor and continue the rich history of Black giving and help unleash the economic power of Black American donors to catalyze even greater impact for our entire community. GCF collaborates with CBGC to develop a new philanthropic infrastructure that amplifies the impact of Black philanthropy.
CBGC Steering Committee
| | | | | | | |
| --- | --- | --- | --- | --- | --- | --- |
| Nicole Redus, Chair | Chuck H. Brown | Herb Robinson | Jamila Watson | Lisa Williams-Nelson | Royce Sutton | Nita Walker |
Why Giving Black® Matters
"Through CBGC, I have an amazing opportunity to pool my resources with other donors to make targeted donations to Black-serving and Black-led nonprofits that are focused on eliminating and raising people out of poverty. I was introduced to a number of organizations conducting outstanding work in and for the Black community. CBGC is raising the visibility of these organizations and the stellar work they are doing, which has led to additional funding and support."
- Herb Robinson, GCF Donor and CBGC Committee Member
"We are passionate believers in 'Giving Black®.' We support CBGC as it helps underinvested nonprofits that we wouldn't likely know much about through our own efforts. CBGC gives us the opportunity to truly live out our belief of 'to whom much is given, much is required.'"
- John L & Lisa Allbrittin, GCF Donors and philanthropists
Impact of Giving Black®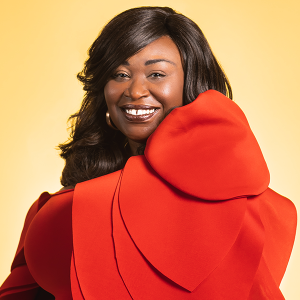 Rosemary Oglesby-Henry
CEO, Rosemary's Babies Co.
Rosemary's Babies Co is a teen parent and family support organization. We work with a population that is oftentimes overlooked and ostracized and so was our organization until we received a $25,000 grant from CBGC, the first our organization received of this size. We were able to leverage the grant, volunteers, and their resources to elevate our work on all levels including increased staff and revenue. Their support changed everything and means everything for a nonprofit like RBC that is in the trenches working daily to meet people where they are. CBGC heard our story and thought enough of our mission to support. That type of support is priceless.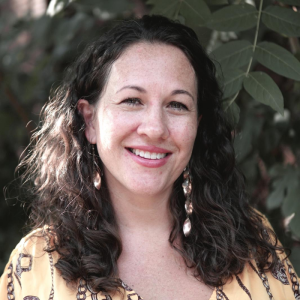 Katie Nzekwu, MSW, LSW
Co-Executive Director, Found Village 
Found Village's North Star is to ensure that our young people and their future generations are no longer in poverty or system involved and are achieving their full potential. To live that commitment, we need to expand and deepen our support for young people age 18- 25 and we can't take this on alone. It was clear to us that the members of CBGC were our people. We were able to share our story and talk directly to the individuals in this community. We were selected to be the recipient of a $25,000 grant. The experience and validation of having so many individuals within the Black community invest in this mission and knowing there were dozens of other impactful organizations, was perfectly timed and the gratitude ran deep. CBGC gave us a second gift the following year allowing us to expand our scope to provide career coaching and exploration.
Contribute Today
Credit Card Donation
To contribute toward the Cincinnati Black Giving Circle Fund, visit our online giving page.
Monthly options are available
Donate from a GCF Donor Advised Fund
Mail
Mail checks to:
Greater Cincinnati Foundation
720 E. Pete Rose Way, Suite 120
Cincinnati, Ohio 45202
Wire or Stock Transfer