Racial Justice Fund
Established June 2020 with a commitment of $5 million over five years, the goal of the Racial Justice Fund is to advance matters of fairness and justice with a critical focus on the systems that affect the Black community, specifically criminal, economic and social justice. More broadly, the fund seeks to address the root causes of systemic racism in our community through policy change.
Grant Recipients
Ohio Justice and Policy Center: 
Leading criminal justice reform entity in our state working to protect the rights and dignity of incarcerated people; the Racial Justice Fund will support operations and capacity building.
Ohio Transformation Fund: 
A funder's collaborative committed to equity in Ohio and working on policy to reduce the number of Ohioans incarcerated; the Racial Justice Fund will support traditional and rapid response grants.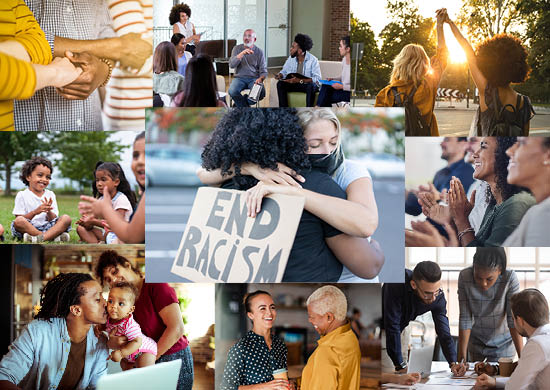 National Development Council (Technical Assistance): 
Ensures black-owned businesses recover from COVID-19; the Racial Justice Fund and co-investment funds will support women-owned businesses & solopreneurs.
MORTAR: 
Coaches economically marginalized individuals to launch, maintain and grow enterprises; the Racial Justice Fund will support small business grants to MORTAR's network of alumni entrepreneurs facing closure and income loss due to COVID-19.
The Heights Movement: 
Resident-led organization serving the first predominately Black self-governing community north of the Mason-Dixon line (est. 1947); the Racial Justice Fund will support operations, advocacy efforts and help move the shooting range out of Lincoln Heights.
Queen's Village of Cradle Cincinnati:
A supportive network of Black women and an initiative of Cradle Cincinnati, this community empowers the voice of Black women around decision making and racial healing. The Racial Justice Fund will support operations and growth in the network's social capital.
Connect
---