Individuals and Families
Connect Your Passion with Purpose
We Maximize Your Giving - The GCF Advantage
Since 1963, Greater Cincinnati Foundation has served as our region's leading community foundation, offering personalized  service to help donors like you make the wisest possible charitable investments to improve our region. 
We offer a variety of giving tools to help individuals and families achieve their charitable goals with three specific advantages.
Your generosity inspires our team and we are excited to help guide you on your charitable journey.
We want to be your partner and help ensure you reach your charitable goals. You are passionate about giving back. Simply by having a fund with us - you are fueling our community leadership and strategic mission to create a more racially equitable region where we all thrive. 
Connect
---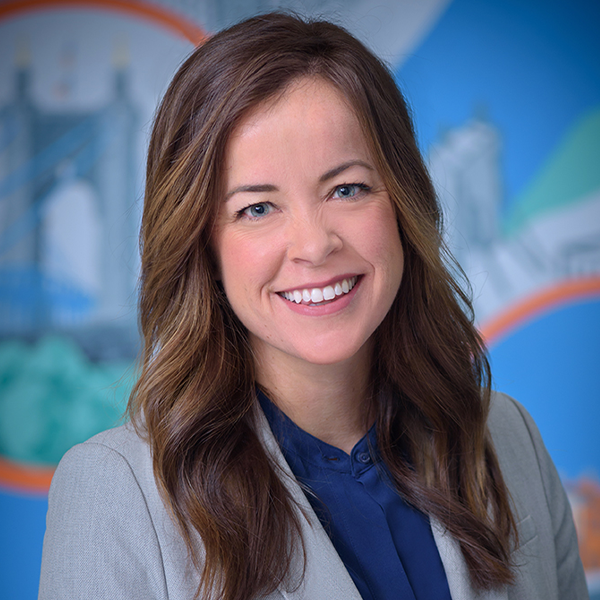 Colleen McCarthy Blair, CAP®
Interim Chief Philanthropy Officer
513-241-2880
Only at GCF
Your Giving Connection
As a partner, you'll have access to our Giving Connection platform. Through this interactive, online portal, you can view and manage your fund, make grant suggestions and find ways to connect with your community. In the funding opportunities section, you'll learn more about local nonprofits and how to support their work. 
Fund Login
A Special Gift: Collection of Wishes
We continuously lift up meaningful ways to give back. This program highlights specific, essential items that locals organizations need to help the people they serve. From computers so low-income families can virtually connect to secure locker storage for those staying at homeless shelters, your gifts provide tangible, much-needed support. We will publish a new book each year. 
2022 A SPECIAL GIFT
Emergency Needs
We are uniquely positioned to understand the region's greatest needs. We can connect you to organizations providing these critical services. While those needs are always important and timely, there are also events which require an immediate response. Your gift can make a difference for individuals in crisis or when disasters strike.
How You Get Started
4 Steps to Your Charitable Giving
1. Identify Your Assets You Want To Give
Consider what you would like to utilize now or after your lifetime to open your fund. We are very flexible and will guide you though your options. We accept a wide variety of charitable contributions. In addition to cash, we accept:
Cash
Securities
IRA
Private Company Stock

S-Corp
C-Corp
Restricted Stock
Other Privately Held Assets
Pre-IPO Shares

Publicly traded stock
Mutual Funds and Bonds
Real Estate - including complete or partial interest in residential real estate, undeveloped land, commercial real estate
Life Insurance
Collectibles
LLC & Limited Partnership
Intangible and/or intellectual property
Private equity interests
Tangible property
Private Foundation
Charitable Trust
Alternative Investments
Miscellaneous Capital Assets
Trust Assets
Non-Earning Asset
2. Establish A Fund
Steps to Establishing a Fund:
Create a Fund Agreement: 
Name the fund 
Decide how it is going to be invested
Create a succession plan
Transfer your charitable assets into your fund.
Call our Philanthropic Advisors to guide you through setting up a fund.
3. Meet Your Advisor
We make it personalized and easy - make connections, etc. understand goals, interests, etc.
We get to know you so we can help make giving easy for you. 
Get online access.
Make grant for you ... if you have question
Connect with others in community 
Welcome meeting
Access to Giving Connection
Consult you on your giving options
Your dedicated resource in lifetime of giving
4. Make A Grant
We will explain your giving options and connect you to nonprofits and organizations that align with your passions. A few ways to give include:
Independent Grantmaking: Identify a nonprofit you would like to support and we'll direct your grant to support their work. 
Impact Investing: Loan charitable funds to organizations addressing our region's most pressing needs. 
Generous Together: Explore GCF's initiatives and co-invest with us to amplify our efforts to create a region that thrives.
Giving Circles: Join other like-minded individuals and collectively pool resources and together decide which nonprofits to support.
My wife and I make grants to our favorite nonprofits locally and nationally from our donor advised fund at GCF. The bonus is that the fund's fees support all the great work GCF is doing in our community. It's a win-win that makes us feel twice as good about charitable giving. - Dave Foster