Greater Cincinnati Foundation, Cincinnati Black Giving Circle Announce $100,000 in Grants to Drive Racial Equity
February 21, 2020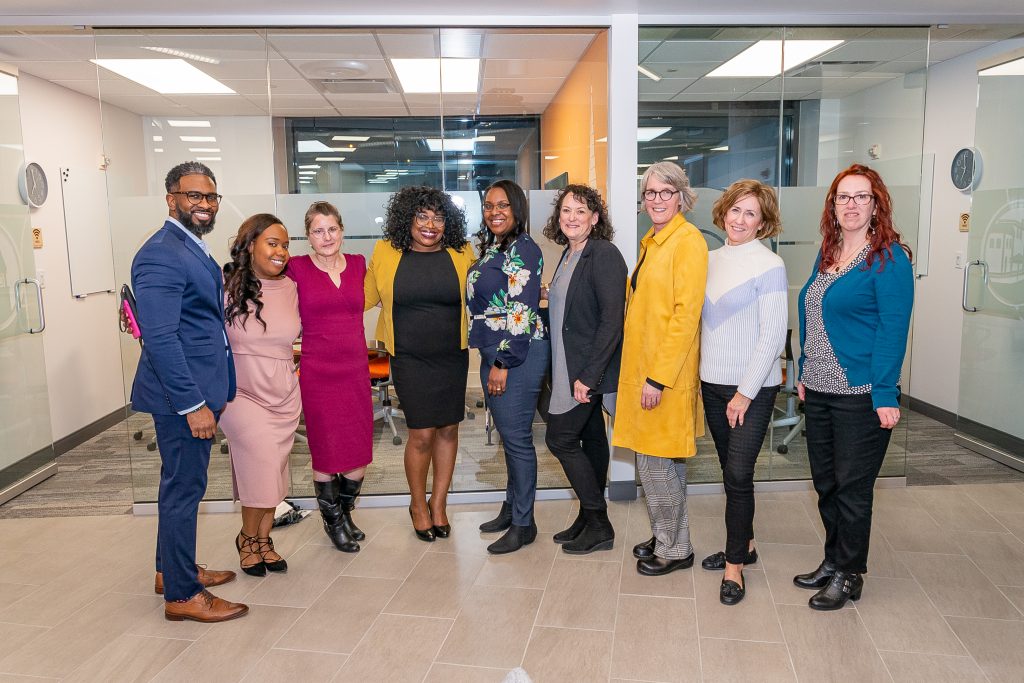 Cincinnati Black Giving Circle Grant Recipients (above)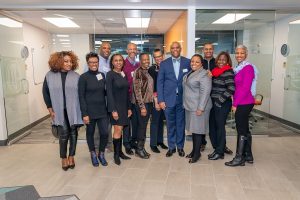 Cincinnati Black Giving Circle members (above)
Greater Cincinnati Foundation (GCF), in partnership with its first Cincinnati Black Giving Circle, has awarded $100,000 in grants to four nonprofit organizations working to address racial inequities faced by emancipated youth, young children and single mothers in our region.
These four nonprofits will each receive $25,000:
Cincinnati Union Bethel Scholar House, to support onsite case management and supportive services to low-income single parents pursuing a postsecondary degree.
The D.A.D. Initiative, to support and expand a coding and drone program designed to introduce black students to STEM careers.
Ohio Justice and Policy Center, to support legal services for single mothers through community legal clinics and presentations.
Rosemary's Babies, to provide emergency support for food, housing and transportation for teen mothers.
The inaugural Cincinnati Black Giving Circle was formed as a result of GCF's Giving Black: Cincinnati report, which explored both the rich legacy of black philanthropy in our region and the giving priorities and perspectives of black donors today. It provides hands-on impact, encouraging and leveraging organized giving by black donors to nonprofits serving critical needs faced by black residents in our communities.
"We are thrilled to celebrate the success of this first Cincinnati Black Giving Circle," said GCF President/CEO Ellen M. Katz. "The passion and commitment of the members to drive the transformative impact of their generosity is truly inspiring."
The Cincinnati Black Giving Circle's steering committee met to collectively determine the focus of the grants and to seek proposal requests, which were then evaluated and voted on by the Giving Circle's members.
This Giving Circle was one of five GCF Giving Circles convened in the past year, generating a total of $352,000 to benefit 29 nonprofit organizations in our community. GCF will partner in the formation of another Cincinnati Black Giving Circle this year.