Meet the NEW Women's Fund Squad!
February 20, 2019
We are thrilled to introduce you to our two new staff members who will take the Women's Fund to the next level.
Meet Adrienne, our new Development Director!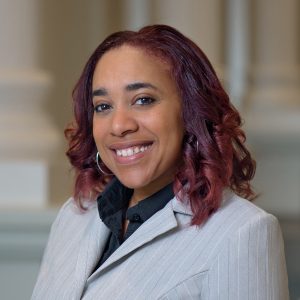 We are proud to welcome Adrienne Taylor who will lead our fundraising efforts. She has seven years of development experience and most recently served as the Director of Annual Giving and Business Development at the University of Cincinnati Foundation.
Adrienne's creativity, resourcefulness and strategic planning skills will be critical as we expand our fundraising efforts which ultimately fuel our mission and impact. Adrienne earned an MA in Arts Administration and an MBA from the University of Cincinnati. She earned her Bachelor of Science degree in finance from Millikin University.
Adrienne is also a graduate of the inaugural class of New Faces of Fundraising, and now serves as the co-chair of this diversity pipeline program for development professionals. She is active at the national level for the Association of Fundraising Professionals. Originally from Indianapolis, Adrienne now lives on the west side of Cincinnati with her husband, Jeff, daughter Josephine and her two cats.
Meet Sam, our new Applied Research Manager!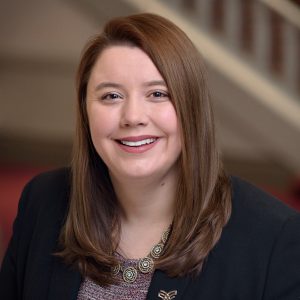 Research has always been a critical part of our work at the Women's Fund and we are proud to welcome Sam Molony to our team who will lead this important effort. She will be the in-house expert on our four focus areas, manage our research projects and lead the day-to-day operations of the Employer Toolkit and Appointed.
Sam earned a master's degree in communications from the University of Cincinnati and Bachelor of Arts degree in political science from the University of Louisville. During her time at UC, she conducted a research project that explored how women running for political office communicated about motherhood in their campaign speeches. Sam comes to us from Wordsworth Communications. During her free time, Sam enjoys playing with her golden retriever, Addie, renovating her home in Edgewood, and spending time with family and friends.
Your generosity and confidence in our work has allowed us to add this top talent to our team. We are beyond grateful for your support. We are your Women's Fund and our six-pack is back!
About The Women's Fund
The Women's Fund of the Greater Cincinnati Foundation leads our community in ensuring the economic self-sufficiency of women in our region. Through leadership, research, and policy advocacy, Women's Fund works to identify and address the barriers affecting working women and their families. Learn more and get involved at www.cincinnatiwomensfund.org.
About The Greater Cincinnati Foundation
As the region's leading community foundation, Greater Cincinnati Foundation connects people with purpose in an eight-county region in Ohio, Kentucky and Indiana. GCF is leading the charge toward a more vibrant Greater Cincinnati for everyone – now, and for generations to come. As of 2017, GCF is the 35th largest U.S. community foundation with net assets of $636 million.