Christopher Fister elected as GCF board chair, Jemison and Westheimer join board
February 26, 2018
CINCINNATI (February 26, 2018) —The Greater Cincinnati Foundation (GCF) is pleased to announce Christopher Fister, partner at Castellini Management Company, has been elected as the new chair of its governing board, and Steve Jemison and Sallie Westheimer have joined the governing board.
"Chris will be an excellent chair for us," said Ellen M. Katz, president/CEO. "Given his previous experience on the board of GCF and tenure on numerous boards throughout the Cincinnati area, he brings strong leadership and a deep understanding of what it takes to drive this foundation forward in serving our community."
As a partner at Castellini Management Company, Fister is active in the management of a diverse group of operating companies including perishable distribution, trucking, luxury hospitality, and professional sports. He is a certified public accountant, holding an master's in taxation from the University of Cincinnati and a bachelor's from the University of Kentucky.
Fister's board service includes serving on the board and the Executive Committee of Fifth Third Bank Cincinnati and St. Elizabeth Hospital. His past board service includes the Cincinnati USA Chamber Partnership and CincyTech. Past services to the community also include serving with Cincinnati Art Museum, Saint Xavier High School, Xavier University, Northern Kentucky University, Cincinnati Equity Fund, Cincinnati Zoo, and numerous others. He is an advisor to venture capital and is a member of the Advisory Board of CID Equity Partners, HillStreet Funds, Spire Capital, Blue Chip Capital Funds, and Allos Capital.
"I am very excited to have Sallie and Steve join our board," Katz said. "They bring a vast wealth of experience in philanthropy and the community that will be valuable to our community foundation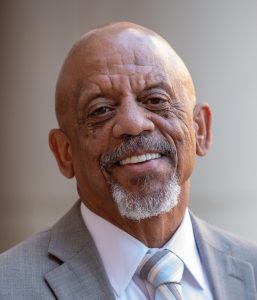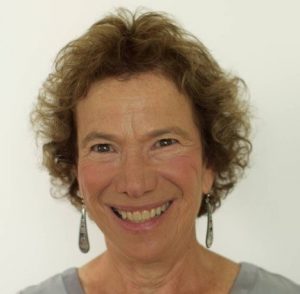 Jemison is the former chief legal officer for Procter and Gamble. He serves as the Ohio State University Moritz College of Law national council chair, board chair of the Law and Leadership Institute, and as philanthropy committee chair for the Cincinnati Parks Foundation Board.
Westheimer is the retired president/CEO of 4C for Children, an organization she helped to found in 1972. She serves on the board of the Cincinnati Preschool Promise, Greenlight Fund Cincinnati, Leadership Cincinnati Alumni Association and The American Jewish Committee.
About the Greater Cincinnati Foundation
One of the nation's leading community foundations, The Greater Cincinnati Foundation helps people make the most of their giving to build a better community. We believe in the power of philanthropy to change the lives of people and communities. As a community foundation, GCF creates a prosperous Greater Cincinnati by investing in thriving people and vibrant places. An effective steward of the community's charitable resources since 1963, the Foundation inspires philanthropy in eight counties in Ohio, Kentucky, and Indiana. At the end of 2017, GCF had net assets of $636 million.